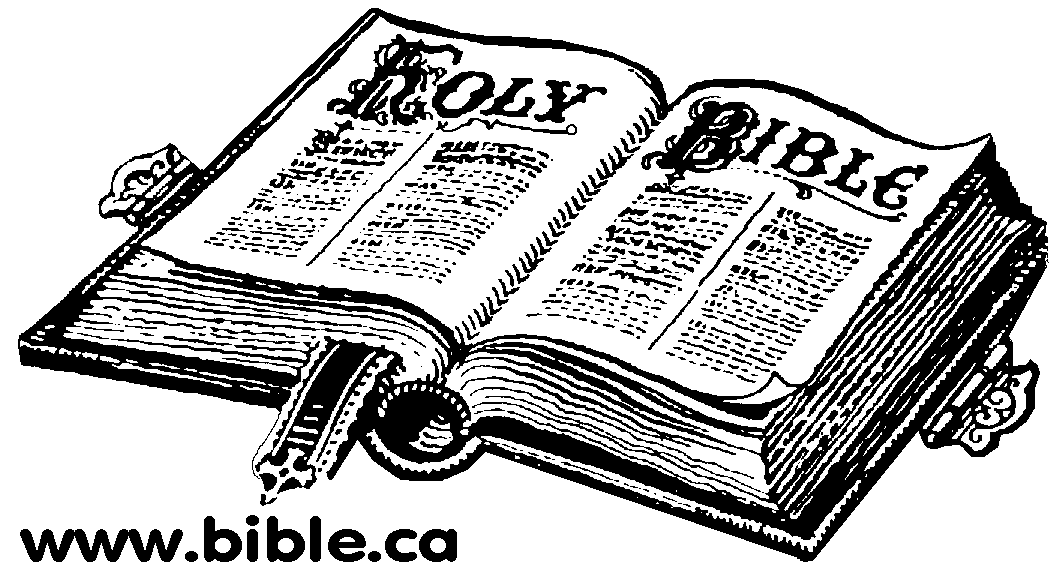 We've all heard the remarks from our clued-up teen theologians: "I can't wait for summer camp so I can get on fire for God." "I love hiking; it's just where I meet God the most."
And we've heard stories like this one:
A friend of mine went to a conference at a Christian college in Southern California and told me about the shocking experience. The speaker at the meeting asked the audience, "How do we come to know God?" The answers generally revolved around knowing God through creation, and the love within relationships. It was shocking that no one mentioned knowing God through his Word!
We've all heard the questions asked by many of our churches. How can we keep our teens from leaving the church? How can we attract new visitors? Of course, in response to these questions we buy into our American consumerist culture, and so we sell our "products" through programs and relationships. After all, better to have a soft sense of unity than standing firm for the truth of the Word. No one likes discord, after all.
And of course, rightly diving the Word of truth through the preached word could never be the solution.
Is it possible to "meet God on a mountain"? Well, I suppose in a certain sense. After all, Paul did say in Romans 1:20:
"
For his invisible attributes, namely, his eternal power and divine nature,
have been clearly perceived, ever since the creation of the world,
in the things that have been made."
It would be better, however, to say we can learn about God's eternal power and divine nature from creation. But we can't meet God on a relational level "in the wild." God is not in the wilderness more than he is in the crowded city, the dank sewers, and the rat infested abandoned warehouse. General revelation, without the knowledge of the Bible, would leave us all in a condemned state before God. What would be known about God would, as general revelation implies, leave us with mere generalities about God's nature. And what would happen next according to Romans 1? We would worship the creature rather than the creator (Romans 1:25), because we are "
by nature
children of wrath" (Ephesians 2:3).
This is my point: Special revelation is how we meet (and know) God and who he is! It is how we come to see the omnipotent, wonderful, and glorious nature of our God revealed through historical time and space and most notably in his son Jesus Christ. It is how we see historical redemption unfold.
We must believe anew that the Word of God is our only rule of faith and life. And this is simply the Bible's idea of itself:
"All Scripture is breathed out by God and profitable for teaching, for reproof, for correction, and for training in righteousness,
that
the man of God
may be complete,
equipped
for every good work
."
Indeed, general revelation cannot make us equipped for every good work. It cannot correct us, reprove us, or teach us about God (other than vague generalities). The Scriptures alone are the sole rule of faith and practice for the Christian.
One may hear in response to this: "Paul was talking about the Old Testament in 2 Timothy 3:16. How do we know that the New Testament should be Scripture?"
In 2 Peter 3:16, the Apostle equates Paul's words with Scripture when he says:
"There are some things in [Paul's letters] that are hard to understand, which the ignorant and unstable twist to their own destruction,
as they do the other Scriptures."
Peter says that Paul's words are Scripture.
Before Jesus ascended into heaven he gave the great commission to his disciples telling them:
"All authority
in heaven and on earth has been given to me.
Go therefore and
make disciples of
all nations,
baptizing them
in the name of the Father and of the Son and of the Holy Spirit,
teaching them
to observe all that
I have commanded you. And behold,
I am with you always, to
the end of the age" (Matthew 8:18-20).
The Apostles were commissioned to make disciples of all nations, and to teach them everything Jesus had commanded them. We have this teaching in the writings of the New Testament. Because all authority had been (and has been) given to Christ, the Apostles could then speak with his authority. Since we have their writings, the New Testament is authoritative Scripture indeed.
God does not speak in any other way than through his Word. Indeed, general revelation can teach us certain things about God, but God only speaks through his Word.
We don't need a summer camp to get us "on fire for God." We don't need more programs, or contemporary music, or edgy sexual material to keep the youth involved and visitors coming. We don't need coffee machines.
Like Abraham striving to get an heir through Hagar; like Israel desiring an earthly king rather than Yahweh; like Israel complaining about the manna in the wilderness, even today we are just the same. We despise God's means and try to come up with our own solutions.
We've proved ourselves to be stubborn learners. We have not learned that weakest means fulfill God's will. We have not learned that "the foolishness of God is wiser than men, and the weakness of God is stronger than men" (1 Corinthians 1:25). We don't remember that "God chose what is foolish in the world to shame the wise; God chose what is weak in the world to shame the strong" (1 Cor. 27).
The Word has fallen on hard times. As solid, biblical preaching becomes rarer in our land, we see the prophecy of 2 Timothy 4:3-4 coming full force:
"For the time is coming when people will not endure
sound
teaching, but having itching ears they will accumulate for themselves teachers to suit their own passions,
and
will turn away from listening to the truth and
wander off into myths.

"
But in distinction to these men, Paul charges Timothy to "
preach the word; be ready in season and out of season;
reprove, rebuke, and
exhort, with complete patience and teaching" (2 Tim. 4:2).
We don't need a summer camp to get us "back on fire" for God. We need the word preached faithfully, in season and out of season. We don't need contemporary slobbery musical mush to keep the teens in our churches (and trust the young when we say we don't like it anyway!). We need the Word preached boldly. We need the word of truth rightly divided.
We don't need more programs to attract visitors. We need the gospel of Jesus Christ proclaimed forthrightly.
And do you know why? Because God has established his means of saving his elect. And his means of bringing his elect unto salvation is by the preaching of the Word:
"For the Scripture says, "Everyone who believes in [Jesus] will not be put to shame."
For there is no distinction between Jew and Greek;
for the same Lord is Lord of all,
bestowing his riches on all who call on him.
For "everyone who calls on the name of the Lord will be saved."
How then will they call on him in whom they have not believed? And how are they to believe in him
of whom they have never heard?
And how are they to hear
without someone preaching?
And how are they to preach unless they are sent? As it is written, "How beautiful are the feet of those who preach the good news!"
But
they have not all obeyed the gospel. For Isaiah says, "Lord, who has believed what he has heard from us?"
So
faith comes from hearing, and hearing through the word of Christ."
"But we have renounced
disgraceful, underhanded ways. We refuse to practice
cunning or
to tamper with God's word, but
by the open statement of the truth
we would commend ourselves to everyone's conscience in the sight of God.
And even
if our gospel is veiled,
it is veiled to
those who are perishing.

In their case
the god of this world
has blinded the minds of the unbelievers, to keep them from seeing
the light of
the gospel of the glory of Christ,
who is the image of God.

For what
we proclaim is not ourselves, but Jesus Christ as Lord, with
ourselves as your servants
for Jesus' sake.

For God, who said,
"Let light shine out of darkness,"
has shone in our hearts to give
the light of the knowledge of the glory of God in the face of Jesus Christ.

"
How many in the modern evangelical church are using the cunning of American capitalism to tamper with God's Word? Is there no relief for weary souls, guilty over sin, to come and listen to the unfettered gospel of Jesus Christ any longer? Indeed there is, in churches which renounce shameful, underhanded ways of bringing men to the gospel. In churches where men refuse to be "
peddlers of God's word
" (2 Cor. 2:17) but rather proclaim openly the Biblical message. In churches where ministers resolve to know nothing among their flocks except Jesus Christ and him crucified (1 Cor. 2:2).
Why does God use the message of the gospel to bring men to himself?
"But we have this treasure in

jars of clay,
to show that the surpassing power belongs to God and not to us."
God uses the message of the gospel so that the power and glory belong to him alone. God is glorified through the means he has chosen. He will have the glory. He has always had the glory.
Think of God luring the Egyptians into the Red Sea and crushing them under his mighty blow! Think of Gideon's 300 men, who began as an army 32,000 strong (Judges 7). God gave the victory! God has the power! God gets the glory!
The prophets of old were told to speak God's word to the people of Israel, whether the people listened or not. The prophets could speak nothing other than the Word of the Lord. The Word was in their hearts as a burning fire, and they could not keep their mouths closed from speaking it (Jeremiah 20:9).
And that is what the church desperately needs today! They need to return to the Word of God, for
"Man shall not live by bread alone,
but by every word that comes from the mouth of God
" (Matthew 4:4). The church needs ministers to preach God's Word in seasons when it is popular, and when it is unpopular, whether people will listen, or not.
In the end, the Word is the only thing that is going to keep the youth interested. Because it's the only thing that saves. Christianity was never good at the world's game. Let the gimmicks, the marketing, and the capitalism be kept out of the church. Let the Word of God, the gospel of Christ be first and center. Then many other problems would simply dissipate.